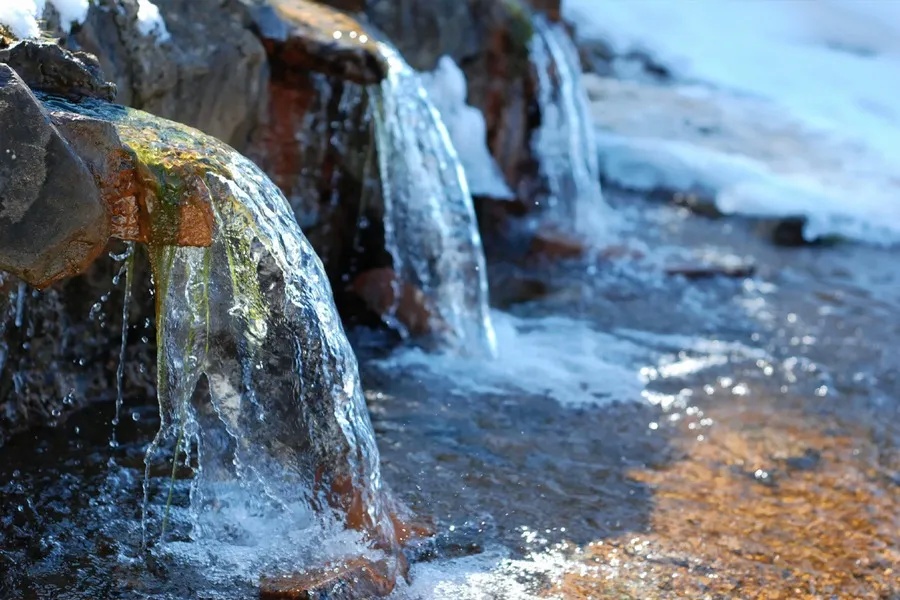 Natural heritage
The object is located in the lower part of the slope of a pine-covered hill right next to Lake Sėtikis. The absolute height is about 171.2 meters, and the height difference between the source and the lake level is about 0.85 meters. A dam wall (formerly wooden) with 3 gutters at the top is installed from the stones, through which the spring water flows into Sėtikis Lake.
Fresh, moderately hard, hydrocarbonate magnesium calcium water does not freeze in winter, the temperature reaches 6 ° – 8 ° C. The flow rate is 5.88 l / s or 507.67 m³ per day.
Compared to fresh drinking water quality standards, the water in this source has about 4 times the amount of iron (according to 2011 research data). This number varies depending on the time of year, climatic conditions.
For the locals, this place is special, sacred. It is said that there have long been celebrations of Rasos (St. John's Day), gatherings related to the transformation of nature cycles – equinoxes.
There are also interesting stories: older people say that on the slope, above the Lino verdenė Spring, where there is a fairly flat place, stood a hut where a woman sold spring water for money. By doing this she saved so much money that she had enough to buy a nice house.
The origin of the names of the lake and the spring, also the events that took place here are revealed in the story, which can be read at www.sirveta.lt by selecting the menu item "mythology".
Contacts:
Bevainiškės homestead,
Švenčionys district,
Sirvėta Regional Park
Tel: 8 387 50131
Fax: 8 387 47524
How to get there? Coordinates 643239, 6116455 (LKS) or 26.248084, 55.162958 (WGS).