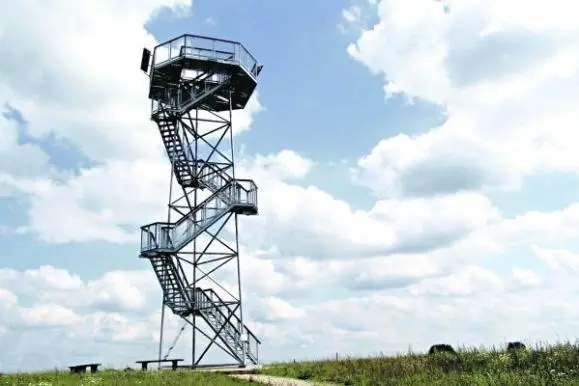 Lygumų Mountain is located on the southern shore of Lake Vajuonis. Surrounded by three lakes, this plateau, which reaches 180 m above sea level, is like a huge observation deck. Vajuonis is to the north, to the south of Akmeniškės village opens a panoramic view to Kretuonykštis lake. The place was chosen not by chance – from here the whole lake of Kretuonas can be seen on the palm of your hand. The alley of old trees growing at the foot of the hill marks the location of the former manor here.
Contacts:
Švenčionys disrict municipality
Aukštaitija National Park
How to get there?
Coordinates 634863, 6128185 (LKS) or 55.270623, 26.122323 (WGS). When driving on the road from Reškutėnai to Rėkučiai outside Pervieniškės village, after about 0.5 km turn right. There will be a car park about 300 meters away. From it the path leads directly to the tower.
Additional information: Recommended / suitable for visiting with children.